How to manually add students
---
You'll learn how to add a student to your course in this article.
Requirements:
A course
A clickera account

As soon as you login to clickera you'll see a menu at the top. Head over to "Product/Sales" (number 1 and 2 in the image below) and click on "Students".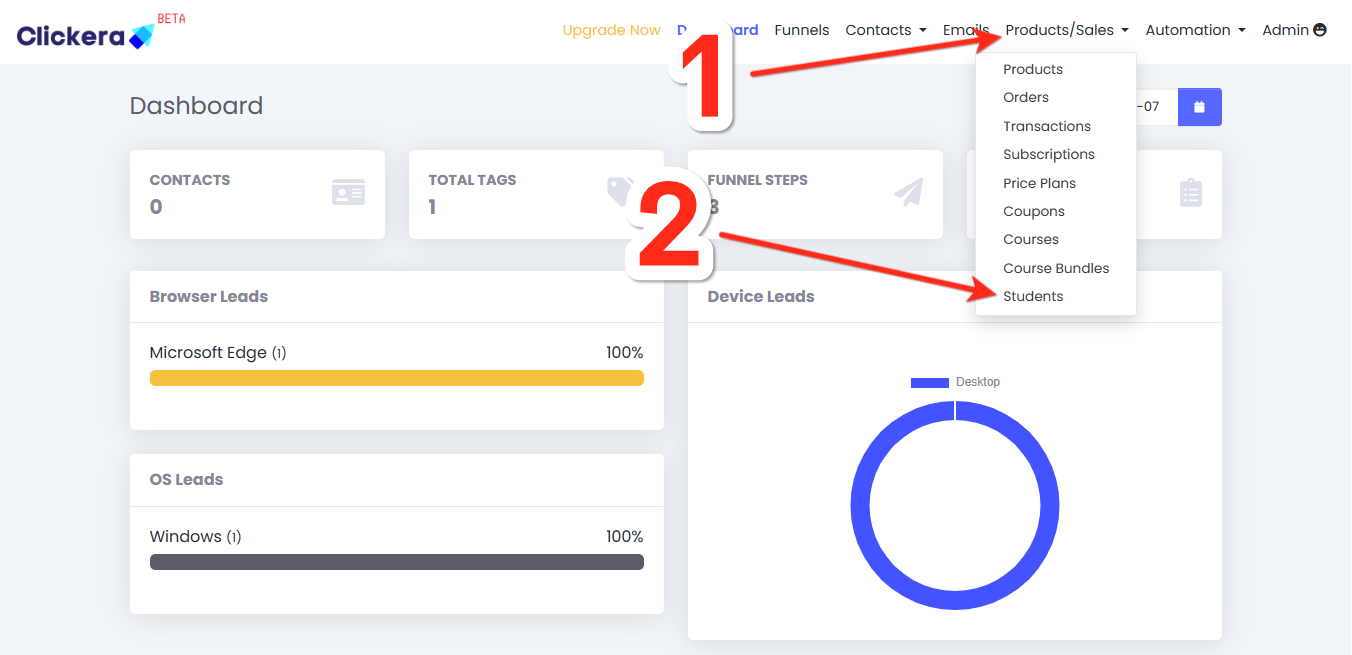 On the next page add a new student by clicking on "New" (number 3 image below).

A page will pop up. Fill the fields with relavant information and click "Save"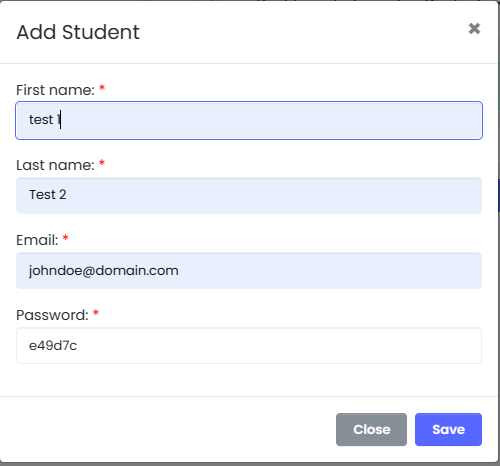 It's time to choose course and access type. Select the course you want to add the student to by clicking on "Choose course", a dropdown with all your courses will appear when you click it. Select course access type by the field named "Full access". You have the option to choose between full access and drip content. As soon as you're done click on "Add".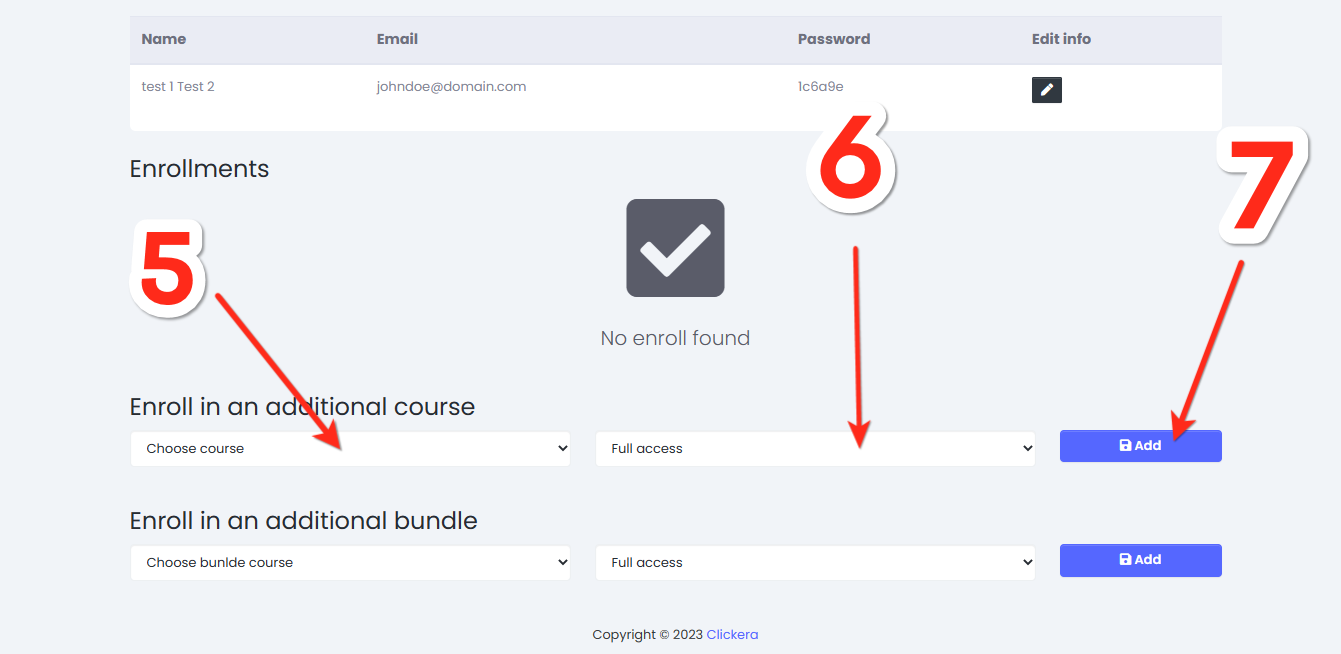 Full access means they'll get access to the whole course. Drip content means they'll get gradual access to the course; this means they might get access to one lesson a day depending on how you've setup the drip content.
Just like that, you've manually added a student to your course.